The safety of Age UK Business Directory users and members is important to us, especially at this time when there is a lot of concern around the coronavirus. For this reason, we have shared this guidance with members, so that not only members are aware of the considerations and how to keep themselves and others safe but also, so that users of the directory can know what to expect. Keeping people safe during works in their homes is of paramount importance to us.
How to work safely during Covid-19
The UK Government have set out seven steps to protect ourselves that can be implemented by our Business Directory members, during coronavirus.
Members should complete a COVID-19 risk assessment. Share it with all your staff. If you have fewer than 5 workers, or are self-employed, you don't have to write anything down as part of your risk assessment. Find out how to do a risk assessment.

Clean more often. Increase how often you clean surfaces, especially those that are being touched a lot. Ask your staff and your customers to use hand sanitiser and wash their hands frequently.

Ask your customers to wear face coverings where required to do so by law. That is especially important if your customers are likely to be around people they do not normally meet. Some exemptions apply. Check when to wear one, exemptions, and how to make your own.

Make sure everyone is social distancing. If you have premises make it easy for everyone to do so by putting up signs or introducing a one-way system that your staff and customers can follow.

Increase ventilation by keeping doors and windows open where possible and running ventilation systems at all times.

Take part in NHS Test and Trace by keeping a record of all your staff and contractors for 21 days. From 18 September 2020, this will be enforced in law. Some exemptions apply. Check 'Maintaining records of staff, customers and visitors to support NHS Test and Trace' for details.

Turn people with coronavirus symptoms away. If a staff member (or someone in their household) or a customer has a persistent cough, a high temperature or has lost their sense of taste or smell, they should be isolating. By law from 28 September 2020 employers must not require someone who is being required to self-isolate to come to work.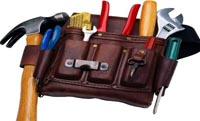 Five more things to be aware of if your business provides services in other people's homes:
Explain safety measures to your customer before entering their home. Make sure that members of the household know they should maintain social distancing from you.

Avoid crowded areas. Identify busy locations in the house such as hallways and avoid moving through them where possible.

Limit contact with customers. Bring your own food and drink and take breaks outside where possible. Avoid sharing items such as pens or tools.

When working in a household with people at higher risk, take extra measures to avoid contact, such as working in a separate room from them.

Communicate and train. Make sure all staff and customers are kept up to date with how safety measures are being used.
The links below will take you to the most up to date UK Government advice:
All the latest Government Coronavirus advice can be found at www.gov.uk/coronavirus
Find the latest information regarding Government Business Support www.gov.uk/coronavirus/business-support
Find the latest guidance on working within people's homes www.gov.uk/guidance/working-safely-during-coronavirus-covid-19/homes
Find the latest advice on close contact services such as hairdressers and beauty www.gov.uk/guidance/working-safely-during-coronavirus-covid-19/close-contact-services
Find the latest updates on local restrictions https://www.gov.uk/government/collections/local-restrictions-areas-with-an-outbreak-of-coronavirus-covid-19
Keeping people safe during works on their home is of paramount importance to us. Should you wish to give us any feedback about your experience of our members, please call us on our Freephone number, email us info@aubd.co.uk or use the Leave a Review section of this website.